If China Invades Taiwan, the Global Semiconductor Industry Fails
China cannot be the main source for the world's chips.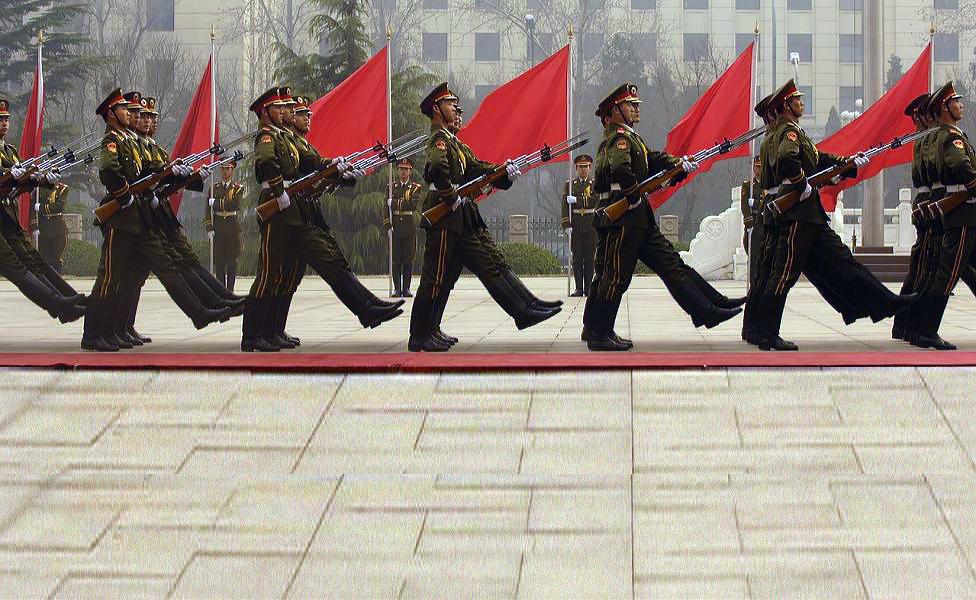 The world closely watches Russia's invasion of Ukraine, monitoring reactions, as tensions between China and Taiwan have been escalating. US officials fear that China could similarly invade Taiwan under President Xi Jinping's "one China" rule. The nation's leader has boldly claimed that Taiwan, a "renegade province," would become part of China once again, either peacefully or by force, under a philosophy of "one country, two systems." Taiwan's President Tsai Ing-wen, elected in 2016 with the Democratic Progressive Party, is equally clear that Taiwan will remain autonomous, governed by constitutional democracy.
The United States officially recognizes the communist ruled People's Republic of China in Beijing as the legal government of China, but unofficially recognizes the democratic Republic of China, Taiwan, under the 1979 US Taiwan Relations Act. To ensure peace and stability in the Taiwan Strait, the Act allows for the sale of military equipment to Taiwan, but rejects any use of military force to settle the dispute. President Biden, on at least two occasions, has stated in contradiction of the Act, that the United States would come to Taiwan's defense if invaded by China.
What is the strategic importance of this island of 23 million people, one smaller than Maryland and Delaware combined, that is causing tensions between the US and China to run high? Semiconductor computer chips. Taiwan produces over 92% of the world's mid-end to advanced computer chips, those configured for use in smartphones, computers, cars, and military equipment. Both the US and China are dependent on Taiwan corporations, the largest of which is Taiwan Semiconductor Manufacturing Company (TSMC). Samsung Electronics in South Korea, also a major player in advanced semiconductors, produces the remaining 8% in the global market.
While the US is the world's leader in research and design of semiconductors, companies sub-contract their manufacturing to lower cost nations, such as Taiwan. According to the US Department of Commerce, sub-contracting chip fabrication reduced market share in America from 37% in 1990 to 12% in 2021. Apple, Qualcomm, Nvidia, Google, Amazon, and Microsoft contract either a majority or some portion of semiconductor production from TSMC and other Taiwan-based companies. TSMC is Apple's exclusive provider for advanced chips. China, by comparison, holds 9% of the global chip market share producing low end computer chips for consumer goods and electronics.
President Xi and the Communist Party, in 2015, introduced the "Made in China 2025" plan. China is building its long term global capabilities to dominate industries, including information technology, semiconductors, robotics, electric vehicles, aerospace, and pharmaceuticals. The country must leapfrog into advanced computer chip research, design, and manufacturing, which is central to these industries. China is at least ten years away from achieving this goal. Technological expertise in this area could accelerate if China gained control over Taiwan. China has resorted to recruiting engineers and stealing intellectual property from TMSC and US chipmakers.
China has been threatening Taiwan with heightened incursions of patrols, surveillance, fighter jets, and warships into Taiwan's territorial boundaries along with cyber attacks, disinformation campaigns, economic coercion, and geopolitical threats. Over the years, the US has carried out joint simulation war exercises with Taiwanese defense forces. It quickly became clear that the greatest threat to Taiwan, barring lost lives, would be the loss or shutdown of the semiconductor industry. Given the US dependency on Taiwan, key industries would be impacted. With the COVID pandemic, global demand for semiconductors has increased, complicated by labor shortages, lockdowns, and supply chain disruptions. The US priority is to protect TSMC's advanced microchip industry necessary for operating defense equipment.
China is also dependent on Taiwan, given China's low-end fabrication expertise. Taiwan exports 43.9% of its goods to China, with advanced semiconductors making up over half of these exports. To protect intellectual property, the US government restricts the sale of licenses for semiconductors by American corporations or TMSC to the Chinese. Alternatively, China runs the risk of losing its main importer should they attack Taiwan.
US dependence on TSMC for advanced semiconductors is causing major disruptions in the supply chain. China's military threats only accentuate this dynamic. Semiconductor demand exceeds global production, contributing to rising inflation. In 2021, automotive manufacturers in the US produced 7.7 million fewer vehicles than the previous year because of the semiconductor shortage. Factories lay idle; cars are produced but set aside until computer chips arrive and can be installed. Wait time for ordering cars can be more than eight months. Electric vehicles, alternative energy sources, and electric grids are run on sensors requiring advanced microchips. Recently, computer demand has decreased, causing an over supply of semiconductors in this sector.
To increase production and diversify away from one major supplier in advanced chip production, America must become a global leader not only in research and design, but also semiconductor manufacturing. To this end, the US negotiated with TSMC to build a $12 billion fabrication plant outside Phoenix, Arizona, to be completed in 2024. In exchange, the US will provide greater security guarantees to the island. Intel, while manufacturing fewer advanced chips than TMSC, is also building two new fabrication plants outside Phoenix. Samsung will begin building a $17 billion fabrication plant near Austin, Texas. While this will not put the US in a leadership position, it will begin to ease the shortage of chips.
As part of President Xi's Made in China 2025 (MIC2025) initiative, China has forged ahead with innovative financing to address the capital needs of scaling up manufacturing plants to produce semiconductors. Government guidance funds, or Industrial Guidance Funds (IGF), are state-sponsored, public-private entire capital funds with a dual mandate of supporting industrial policy goals with investment returns. With a budget totaling $1.6 trillion, the Chinese government, with local and regional enterprises, pools funds to invest in MIC2025 targeted industries using market-driven mechanisms. Backed by the government for greater safety, these funds subsidize exports at lower costs, which America views as an unfair trade practice.
America might rethink such innovative financing, uniquely adapted to US financial markets. Venture capital firms and the stock market are not appropriate vehicles to scale-up costly manufacturing plants that will not generate revenues for years, a period referred to as the "valley of death." These vehicles look for shorter returns on investments on high margin, low overhead businesses. Grants, low interest loans, and tax breaks are inadequate to build new industries. IGFs could be an innovative way to amplify government funding to grow targeted industries in America while subsidizing microchip costs to achieve global leadership.
For example, Congress passed the CHIPS Act in January 2021, to rebuild the semiconductor industry without appropriating funds. In June 2021, the Senate passed the US Innovation & Competition Act of 2021 (USICA) and in January 2022, the House passed the America COMPETES Act, with both bills differently appropriating $52 billion. As of today's date, a reconciliation bill has not been agreed upon. Such funding alone will not be enough to sustain this industry unless new funding sources, such as IGFs, are also considered to augment investments.
The Russia–Ukraine war forces the European Union to diversify away from Russian natural gas and oil. China also threatens US dependency on Taiwan and TSMC for its advanced computer chip technology. The new direction is to fabricate microchips in the US, partnering with TSMC and other companies. To diversify away from authoritarian governments, democratic nations are bringing industry back home but are also slow at building and financing capital-intensive industries. While opposing the governing philosophy of China, the US can still evaluate their successes and, if suitable, design innovative strategies to gain leadership in fabricating semiconductors.
Topic tags:
China Taiwan Technology