Day Forty-One Of Swords Of Iron
The body of a 65 year-old Israeli woman abducted by Hamas was recovered in Gaza's Al-Shifa hospital complex.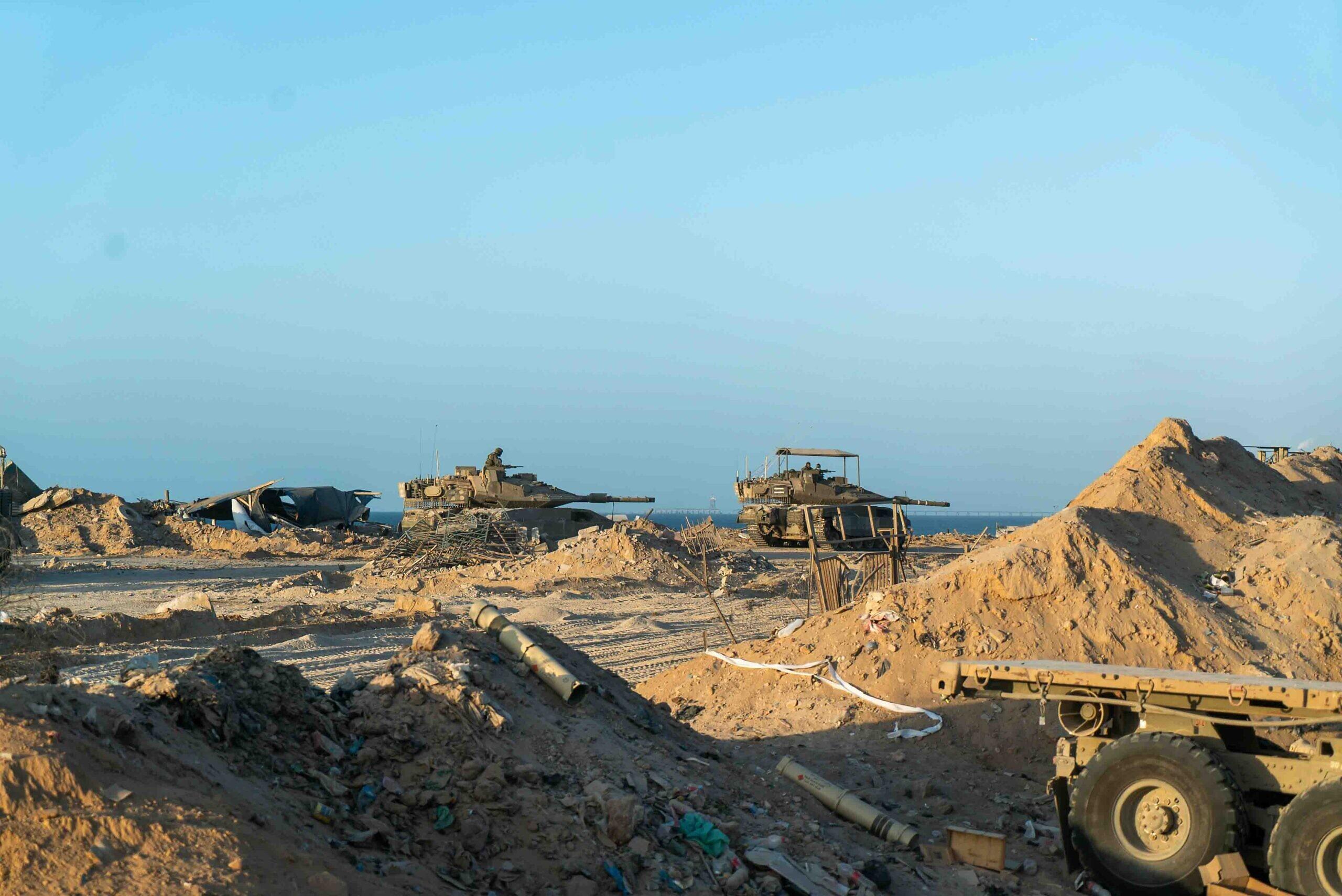 8:15 pm
Syria's military has activated air defenses in response to an Israeli attack near the capital Damascus, according to Syrian state media. The report said that the Israeli strikes caused damage, but did not give specifics. It also said that some Israeli missiles launched by Israel were intercepted. However, experts doubt Syria's claims of shoot-downs of missiles.
Secretary of State unusually consulted with Minister Benny Gantz, who sits on Israeli PM Netanyahu's war cabinet, rather than Foreign Minister Eli Cohen, Blinken's protocolary counterpart. Blinken called on Gantz to undertake "affirmative steps to de-escalate tensions in the West Bank, including by confronting rising levels of settler extremist violence," the US State Department said. Commentators in Israel contend that Gantz is seen as a moderate figure on the war cabinet, and one with whom the US finds more negotiable. Cohen has not met or spoken with Blinken since Gantz agreed to join Netanyahu's government on October 12. The foreign minister is also slated to be replaced as Israel's top diplomat by Energy Minister Israel Katz of Likud at the end of the year. 
In a telephone call, Blinken and Gantz "discussed efforts to augment and accelerate the transit of critical humanitarian assistance into Gaza," the US readout said. They also discussed the possible release of hostages held by Hamas.
Israeli forces had a gunfight with terrorists in Jenin in the West Bank. The Palestinian Authority's Wafa news agency reported that two Palestinians were seriously hurt in the fighting. It also says the Israeli troops were accompanied by military bulldozers. The IDF gave no statement. 
In a CBS interview, Israeli  PM Netanyahu said that Israel had "strong indications" that at least some of the hostages were held in Gaza's main Shifa Hospital, "which is one of the reasons we entered the hospital." He said, "If they were, they were taken out." Israel, he said, has "intelligence about the hostages." But noted: "the less I say about it the better." He described IDF efforts to minimize casualties in Gaza as "successful." When he was asked whether the thousands of deaths in Gaza will fuel another generation of hatred for Israel, he said, "Any civilian death is a tragedy. And we shouldn't have any because we're doing everything we can to get the civilians out of harm's way, while Hamas is doing everything to keep them in harm's way." Netanyahu said, "So we send leaflets, (we) call them on their cell phones, and we say: 'leave'. And many have left." Netanyahu has said Israel's goal is to destroy Hamas. "The other thing that I can say is that we'll try to finish that job with minimal civilian casualties. That's what we're trying to do: minimal civilian casualties. But unfortunately, we're not successful."
At least 11,470 Palestinians have been killed in the Gaza Strip since the Israel-Hamas war broke out six weeks ago, according to Hamas. Hamas says 4,707 of the dead were children and minors and that 3,155 were women. The vast majority are civilians killed in Israeli airstrikes, acording to The Guardian.
8:05 pm
The Guardian summarized the day:
Summary
The World Food Programme warned civilians in Gaza "face immediate possibility of starvation". The UN World Food Programme (WFP) has warned that the Gaza Strip now faces a "massive" food gap and widespread hunger while nearly the entire population of the Palestinian enclave is in "desperate" need of food assistance. In a statement on Thursday, WFP executive director Cindy McCain said food and water supplies are "practically non-existent" in Gaza, and "only a fraction" of aid that is needed is reaching the territory through the borders. She said: "With winter fast approaching, unsafe and overcrowded shelters, and the lack of clean water, civilians are facing the immediate possibility of starvation. There is no way to meet current hunger needs with one operational border crossing. The only hope is opening another, safe passage for humanitarian access to bring life-saving food into Gaza."
At least 11,470 Palestinians have been killed in the Gaza Strip since the Israel-Hamas war broke out six weeks ago, according to figures by the Palestinian health authorities. The ministry said 4,707 of the dead were children and minors and that 3,155 were women. The vast majority have been killed in Israeli airstrikes. In recent days, the Palestinian health ministry in the West Bank has started updating the Gaza death toll, AP reported. Until last week, the Hamas-run health ministry in Gaza was the main official source for the death toll in the Palestinian enclave, but it stopped publishing updates after key ministry officials based in Gaza City's al-Shifa hospital lost electricity and connectivity.
All communications are down in Gaza on Thursday night. The head of the UN agency for Palestinian refugees (UNRWA) said Gaza was in a "total communication blackout" and that he feared the blackout could heighten panic in the Gaza Strip and erode civil order. The main telecommunications companies confirmed no telecom services were working because of the lack of fuel.
The Indonesian hospital in northern Gaza has been completely shut down and about 45 patients who urgently need surgery have been left in the reception area, the hospital chief Atef al-Kahlout has said. Al-Ahli hospital is currently under siege by Israeli tanks and a "violent attack is underway" at the hospital, the Palestinian Red Crescent Society (PRCS) said on Thursday.
The Israeli operation in al-Shifa hospital continued on Thursday after the Israel Defense Forces (IDF) entered the sprawling compound in the early hours of Wednesday morning. There were reports of shooting at the hospital. The IDF said it had uncovered a Hamas tunnel shaft and a vehicle with weapons at the Dar al-Shifa hospital complex. It made videos and photographs of the tunnel shaft and weapons public, but no independent verification was possible. The IDF accused Hamas earlier in the day of hiding evidence that would confirm that the organisation had used the hospital as a command and control centre – a charge Israel has made frequently in recent weeks as troops have advanced further into the territory and global anger has mounted.
Hamas and medical administrators have strenuously denied the allegation al-Shifa hospital was a command centre and the health ministry in Gaza said the Israeli military did not find any weapons in the hospital. Human Rights Watch said that images released by Israel on Wednesday of weapons it says its soldiers found inside al-Shifa were not sufficient to justify revoking the hospital's status as protected by the laws of war. The White House's national security spokesperson, John Kirby, said the US is still "convinced by the soundness" of its intelligence "that convinces us that Hamas was using al-Shifa as a command and control node".
The UN is looking for ways to evacuate al-Shifa hospital in Gaza, but options are limited by security and logistical constraints, a senior World Health Organization (WHO) official said on Thursday. One obstacle is that the Palestinian Red Crescent lacks sufficient fuel for its ambulances within Gaza to evacuate patients, according to the WHO regional emergency director, Rick Brennan. The WHO understood that there were still about 600 patients, including 27 in critical condition, at Shifa, he said.
Israel's defence minister, Yoav Gallant, has announced a "next stage" of the offensive in Gaza during a situational assessment on Thursday. "I arrived today at the headquarters of the division whose special forces also operate inside the Shifa hospital," i24NEWS reported Gallant saying alongside the Israel Defense Forces (IDF) deputy chief of staff and other senior officers. "There are significant findings. We are working with precision and determination." His comments came as the Israeli military said it uncovered a Hamas tunnel shaft and a vehicle with weapons at Gaza's al-Shifa hospital complex. It made videos and photographs of the tunnel shaft and weapons public, but no independent verification was possible.
The Israeli military said it has recovered the body of an Israeli hostage from a building near al-Shifa hospital in Gaza City. Yehudit Weiss, a 65-year-old woman, was abducted from the Be'eri kibbutz by Hamas during their attack on southern Israel on 7 October. The IDF said the body had been identified by forensic scientific examiners and the family had been informed.
The UN agency for Palestinian refugees (UNRWA) has said there will be no aid deliveries into Gaza from the Rafah crossing from Friday. All communications are down in Gaza because of a lack of fuel, UNRWA said in a statement on Thursday. "This makes it impossible to manage or coordinate humanitarian aid convoys," Juliette Touma, UNRWA's director of communications, said. The UNRWA commissioner general Philippe Lazzarini said he believed there was a deliberate attempt to "strangle" its humanitarian work in Gaza.
The Israeli air force dropped leaflets overnight on Thursday in eastern areas of Khan Younis in the south of the Gaza Strip, telling people to evacuate to shelters for their own safety – suggesting imminent military operations in the area. The flyers told civilians in Bani Shuhaila, Khuza'a, Abassan and al-Qarara that anyone in the vicinity of militants or their positions was "putting his life in danger", local people told Reuters. Tens of thousands of people displaced from the north have sought refuge in Khan Younis, causing severe overcrowding amid shortages of food and water.
The heads of several United Nations agencies and other humanitarian organisations have said they will not take part in the establishment of any "safe zones" in Gaza that are declared by only one side of the conflict. The joint statement on Thursday said proposals to unilaterally create "safe zones" in Gaza "risk creating harm for civilians, including large-scale loss of life, and must be rejected".
Israel's prime minister, Benjamin Netanyahu, has said there were "strong indications" that some hostages were held in Gaza's al-Shifa hospital, and that it was "one of the reasons" Israeli forces entered the hospital. In an interview with CBS, Netanyahu added that "if they were, they were taken out."
US Secretary of State Antony Blinken has also spoken with Israeli war cabinet Minister Benny Gantz and discussed efforts to boost and accelerate the transit of critical humanitarian assistance into Gaza, the State Department said on Thursday. Blinken also stressed the urgent need for affirmative steps to de-escalate tensions in the West Bank, including by confronting rising levels of settler extremist violence, the department said in a statement.
The UN high commissioner for human rights has said the killing of civilians in Gaza cannot be dismissed as "collateral damage", while calling for a ceasefire based on humanitarian and human rights grounds. Volker Türk said that five weeks into the war, "massive outbreaks of infectious disease, and hunger" seemed inevitable in the densely populated Gaza.
Hamas's armed wing, the al-Qassam brigades, has claimed responsibility for a shooting at a checkpoint between Jerusalem and the occupied West Bank city of Bethlehem. Six Israeli security force members were wounded after three gunmen opened fire at the checkpoint on Wednesday, Israeli police said.
Shelling intensified across Lebanon's frontier with Israel on Thursday, with the Lebanese armed group Hezbollah saying it had fired missiles at eight positions across the border, and Israel saying it had retaliated with artillery.
Israel's opposition leader, Yair Lapid, on Thursday repeated his call for prime minister Benjamin Netanyahu to resign. In an interview with Israel's Channel 12 on Wednesday, Lapid said "we can't run an extended [military] operation with a prime minister we do not have faith in."
Joe Biden has presented an unapologetic defence of his refusal to call for a ceasefire in Gaza, arguing on Wednesday night that Hamas presented a continuing threat to Israel. The US president also argued that Israeli forces had switched from aerial bombardment, which he seemed to acknowledge had been indiscriminate in parts, to more targeted ground operations. Biden's remarks come amid escalating tensions between US and Israeli officials over Israel's future strategy.
Israel's UN ambassador has denounced a UN security council resolution calling for a "humanitarian pauses" as "disconnected from reality" and "meaningless". The UNSC voted on Wednesday to back a resolution calling for "urgent extended humanitarian pauses for [a] sufficient number of days to allow aid access" to the embattled territory. The US and the UK abstained.
Norway's parliament has adopted a resolution calling on the government to be ready to recognise an "independent" Palestinian state. Iceland, Sweden, Poland, Czech Republic and Romania are among countries to have already given legal recognition to a Palestinian state
8:00 pm
According to "America's Most Famous Rabbi" Shmuley Boteach, the Hamas terrorist who spat on and paraded the naked body of Shani Louk, 22, through Gaza on Oct. 7 has been killed by Israeli forces. Louk's mother told Boteach that the IDF killed the terrorist who raped and murdered her.  In a tweet, Boteach wrote that Ricarda Louk revealed "in her public conversation with me that the Hamas terrorist monster who parades her naked body around Gaza, defiling her in the name of Islam, and screaming Allahu Akbar, was killed by the IDF." Boteach tweeted: "That monster is now roasting in hell forever as will the other Hamas savages who perpetrated this massacr." He is a TV host and author.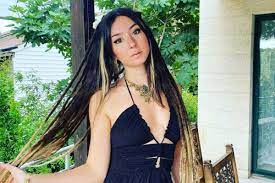 7:56 pm
Israel and Jordan were cooperating on a Red Sea development project to build a power station and a water desalination station.  Jordan today announced it was canceling the agreement due to the war.  Former Israeli PM Naftali Bennett responded:  "Don't want, don't need.  The government led by me promoted this agreement and I can state in the clearest way:  Israel has enough energy sources for electricity; Jordan does not have enough water for its people.  That's why we, as good neighbors, initiated desalination of sea water; Flowing sweetened water into the Jordan River, to allow Jordan to pump more water and irrigate its inhabitants.  We did this to help our neighbors who are thirsty for water. f the leaders of Jordan want the people of Jordan to be thirsty, that is their right."
7:45 pm
The IDF announced that troops recovered the body of Yehudit Weiss, 65, who had been among Israelis and others abducted from Kibbutz Be'eri, near Israel's body with Gaza, on Oct. 7. Her body was found in Gaza in a building in the Al-Shifa hospital complex. Israel has long contended that Hamas terrorists have a subterranean command center underneath the hospital, despite Hamas's denials. Her body was taken to Israel for identification, and her family was subsequently notified.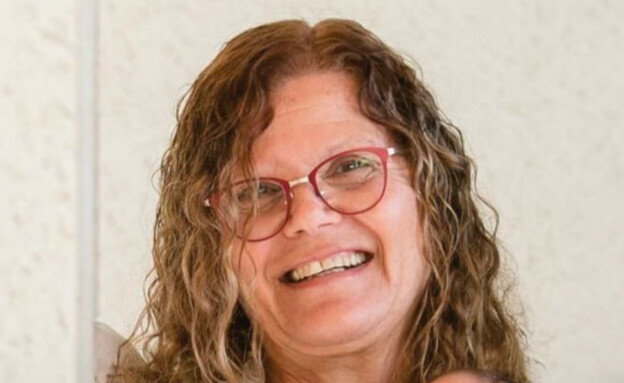 11:53 am
California law enforcement officers arrested Prof. Loay  Alnaji in connection with the death of Jewish protester during demonstrations over the war in Gaza. He was arrested today and booked into jail as an investigation into involuntary manslaughter -- the unintentional killing of another person -- in Ventura County. The district attorney must decide whether there is enough evidence to bring formal charges. Paul Kessler, 69, died following an altercation in Thousand Oaks, near Los Angeles. Autopsy results show that Kessler was hit in the face and died after hitting his skull on a concrete sidewalk. Witnesses allege that Alnaji attacked him and caused his fall.
11:45 am
EU foreign policy chief Josep Borrell visited a kibbutz in Israel where Hamas terrorists raped, murdered, and dispossessed Jews on Oct. 7. He was accompanied to the kibbutz by Israel's foreign minister. He said today that Israel must not act out of "rage" in its retaliation on Hamas. "I understand your fears and pain…I understand your rage. Let me ask you not to be consumed by rage," Borrell said, while visiting the Eshkol Regional Council building alongside Foreign Minister Eli Cohen. "Because what makes the difference between a civilized society and a terrorist group is the respect for human life."
10: 30 am
Pro-Paletine demonstrators blocked Montreal's biggest bridge and blocked early morning traffic. They managed to create a complete shutdown of the Jacques-Cartier Bridge for more than an hour  today. The entrance on the Montreal side was blocked by benches and picnic tables shortly before 7 a.m., while dozens of protesters stood with banners reading "Free Palestine" and "Genocide in Palestine, our silence is complicit."  They chanted, "End the siege on Gaza now." While the bridge reopened by 8:20 am, the protesters vowed to continue their activities until Canadian premier Justin Trudeau calls for a ceasefire in the war between Hamas and Israel. 
Cellphone and internet connectivity is apparently down in Gaza, following what is believed to be an exhaustion of stored electric power.
10:15 am
In an October 24 interview on Lebanese television, Hamas spokesman Ghazi Hamad said, "Israel is a country that has no place on our land. We must remove that country because it constitutes a security, military, and political catastrophe to the Arab and Islamic nation, and must be finished.  We are not ashamed to say this, with full force...We must teach Israel a lesson, and we will do this again and again.  The Al-Aqsa Flood is just the first time, and there will be a second, a third, a fourth because we have the determination, the resolve, and the capabilities to fight. Will we have to pay a price? Yes, and we are ready to pay it. We are called a nation of martyrs, and we are proud to sacrifice martyrs...We did not want to harm civilians, but there were complications on the ground,  and there was a party in the area, with (civilian) population... It was a large area, across 40 kilometres..."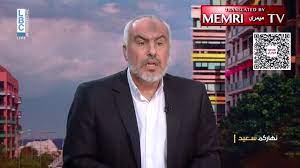 When the female television interlocutor asked if the "occupation" will end in the Gaza Strip, he answered, "No. I am talking about all the Palestinian lands." The female presenter asked: "Does that mean the annihilation of Israel?" He answered, "Yes, of course." He continued in the interview, "The existence of Israel is illogical. The existence of Israel is what causes all that pain, blood, and tears. It is Israel, not us. We are the victims of the occupation. Period.  Therefore, nobody should blame us for the things we do. On Oct 7, October 10, October 1,000,000 - everything we do is justified."  
The interview was recorded and translated by MEMRI.org
10:00 am
In a November 3, 2023 article on the news site Elaph, Saudi writer and journalist Dr. Muhammad Nahed Al-Quaiz stated that all evidence indicates that the entire resistance axis, headed by Iran, was involved in planning the October 7 attack, with the aim of torpedoing the peace efforts, but later left Hamas alone in the fray. He wrote: "Hamas and its followers chose to join the camp that has destroyed four Arab countries in the name of liberating Jerusalem, namely the axis of Iran, Hizbullah, Syria and Al-Hashd [Al-Sha'bi, i.e., the Popular Mobilization Units in Iraq].
"…This resistance axis and its mercenaries in the media started hurling accusations at Saudi Arabia and maligning it for pursuing the just path of peace, calling the peace talks 'normalization.' [Then] the so-called resistance axis – [the axis of] false resistance – agreed to arm and support Hamas in order to destroy this peace track. All evidence indicates that [figures] at the highest level [of the resistance axis] coordinated the launch of Operation Al-Aqsa Flood [Hamas' name for the October 7 attack], whose goal was one: to torpedo the peace process without offering any alternative or considering the consequences, namely the death and devastation brought upon the people of Gaza…
"Upon the outbreak of Operation Al-Aqsa Flood, Iranian President Ebrahim Raisi issued a statement that exposed the [hidden] truth, saying: 'The entire normalization policy has suffered an enormous defeat, and in practice no longer exists.' But then something happened that Hamas did not plan for: Iran, Hizbullah and Al-Hashd Al-Sha'bi left it [alone in the fray]…
"Gaza wrote the most powerful message in the blood of its children, women and unarmed [civilians], namely that there can be no sympathy for those who falsely purport to wage resistance, those who traded in the cause of [liberating] Jerusalem, or the media mercenaries who attacked Saudi Arabia."
9:35 am
French President Emmanuel Macron said today that Europe is divided over the war between Israel and Hamas. Despite the EU's "position of unity," he said, "there are many differences on this subject between the countries." Varying positions about the war were both diplomatic and based on domestic politics. He added: "Israel's right to defend itself does not justify bombing civilians or to have children, families killed in these bombardments. It cannot be total war, without rules." He called for an "immediate truce leading to a humanitarian ceasefire," adding that "there is not a united position, to be honest, at the European level".
The Hamas-run health ministry in Gaza today said the IDF had "destroyed" a medical department and damaged two others at Gaza's largest hospital, where hundreds of patients, staff and displaced Palestinians were sheltering. Israel troops raid the Al-Shifa hospital on Nov. 15 and, according to Hamas, "destroyed the radiology service, and bombed the burns and dialysis departments."
White House National Security advisor Jake Sullivan tweeted today the Biden administration is "deeply concerned that Jordanian medical personnel in Gaza were wounded in an attack near their field hospital," adding, "Their essential role in conflict must be protected." Sullivan called Jordan "a critical ally." Jordan said seven staffers were wounded in shelling on Nov. 15. 
9:30 am
On Nov. 15, President Biden appeared to allude to an agreement by Israel with Palestine to a pause in fighting in Gaza. Accompanied by Chinese leader Xi Jinping, he said: "I think the pause that the Israelis have agreed to is down to— I'm getting too much detail. I know, Mr. Secretary, I'm gonna stop."
8:45 am
Israel's Shin Bet security service identified three terrorists who were killed after attacking a West Bank checkpoint south of Jerusalem. Six people were wounded. The three terrorists, according to Shin Bet, were Hamas members from Hebron.  Identified were Abed el-Khader Kawasme, 26, the son of  Abdallah Kawasma the head of Hamas's military wing in Hebron who was killed in 2003; Hassan Mamoun Qafisha, 28, a member of Hamas, whose uncle was a Hamas member expelled to Turkey in 2011. Palestinian media identified the third terrorist as Nasser Kawasme, saying: "The three heroes that ascended to martyrdom after the heroic Tunnel checkpoint operation are: The martyr Abdul Qader Al-Qawasmi. The martyr Hassan Ma'moun Qafisha. The martyr Nasr Abdelafo Al-Qawasmi. Glory to the martyrs.. Amen."
An Israeli settler was arrested an put in four month' administrative detention, suspected of posing a threat to either state security or public security. The order was approved by Defense Minister Gallant and is effective until March 14. Amitzur Ben Yosef, 22, is represented by the Honenu legal aid firm and is identified as "a shepherd from the Binyamin district" in the West Bank, meaning, according to the Times of Israel, that "he is likely from what are known as agricultural outposts, illegal dwellings established by Israeli settlers to expand control of territory in Area C of the West Bank." He is the second Jewish Israeli put into administrative detention since October 7.
According to the UN Office for the Coordination of Humanitarian Affairs, there have been 244 incidents of settlers assaulting Palestinians or vandalizing their property since October 7, as of Nov. 14.
The Israel Defense Forces attacked terrorists in Lebanon that were firing anti-tank missiles across the border into Israel. The projectiles were launched at an IDF post in the Misgav Am area on the border. No casualties were reported on the Israeli side, which responded with artillery fire.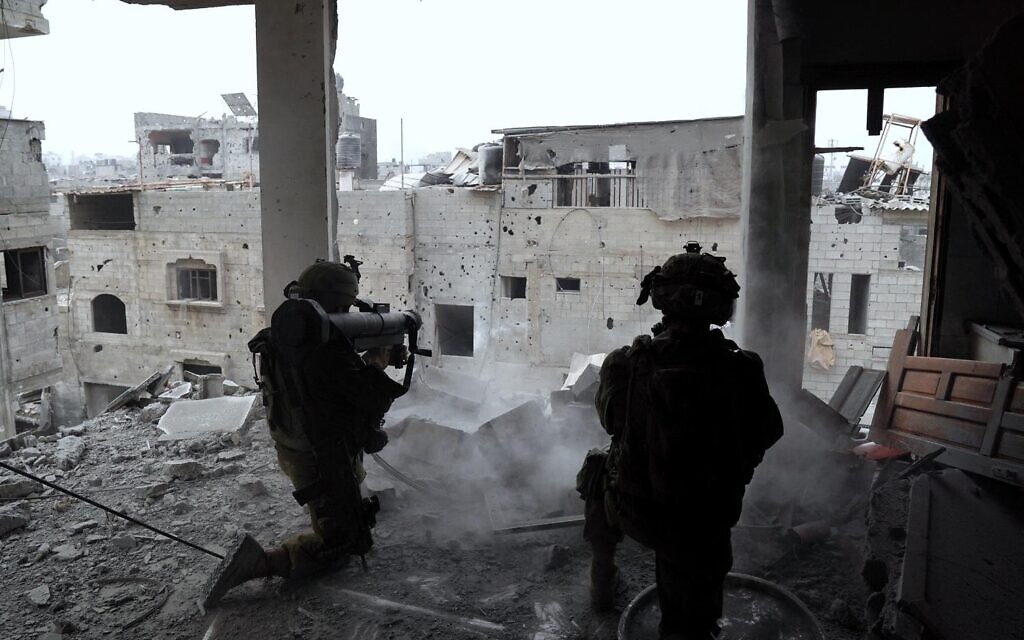 Rabbinate relents on burial of non-Jewish victim of Hamas terror
Following controversy, a fence separating two sections of a cemetery -- one for Jews and one for non-Jews -- will be lowered and covered with plants. This followed the burial of Alina Plahti, 23, was among those murdered by Hamas at the Nova music festival on Oct. 7. Because she was not considered Jewish by the Chief Rabbinate, she was buried in ground reserved for non-Jews. Her family expressed the wish that she had been buried in the central section. "Following the outcry, I thought a humane and fair solution needs to be found, which would not compromise halachah but address the family's pain," the Chief Rabbinate's administrative representative in Beit She'an told The Times of Israel. Several members of Israel's Knesset apologized for and condemned the way Plahti was buried. 
IDF finds incriminating laptop
IDF Lt. Col Jonathan Conricus told the BBC that photos and videos of hostages after capture were found on laptop in Al-Shifa hospital, which was seized by the IDF on Nov. 15. The laptop, according to reports, also contains recently released footage, shared by Israeli police, of their interrogations of Hamas terrorists arrested after the October 7 assault. Conricus told the BBC that Hamas was in Al-Shifa hospital "within the last few days."
"At the end of the day, this is just the tip of the iceberg," Conricus said. "Hamas aren't here because they saw we were coming. This is probably what they were forced to leave behind. Our assessment is that there's much more."
23 Irish nationals left Gaza for Egypt at the Rafah crossing on the evening of Nov. 15, and more are expect5ed today. Ireland's foreign affairs minister/deputy prime minister Micheál Martin has traveled to Egypt in an effort to free Irish hostages and allow them to leave the area of conflict. , has travelled to Egypt as part of the diplomatic efforts to free Irish hostages and allow nationals to leave the conflict zone. Martin also visited the southern Israel kibbutz where the Irish-Israeli eight-year-old Emily Hand was living before being abducted by Hamas.
UN scolds Israel's allies
UN experts claim there is "evidence of increasing genocidal incitement" against the Palestinian people in what it said were "grave violations" committed by Israel. The group report said: "We are deeply disturbed by the failure of governments to heed our call and to achieve an immediate ceasefire. We are also profoundly concerned about the support of certain governments for Israel's strategy of warfare against the besieged population of Gaza, and the failure of the international system to mobilise to prevent genocide." UN experts had previously warned that the Palestinian people were at "grave risk of genocide".
Hostages' family members are marching from Tel Aviv to Israeli PM Netanyahu's office in Jerusalem to plea for the release of the hostages. They began the 40-mile hike on Nov. 14, and plan on marching for five days and camp along the way.  as they plea for the release of their loved ones held captive in Gaza.
Russia is concerned about Israeli army raids in the occupied West Bank during which "dozens of people have been killed", said Foreign Minister Sergei Lavrov. 
7:30 am
Chief EU diplomat Josep Borrell, and the European Commission president, Ursula von der Leyen, will visit the Middle East to push for protecting civilians in the Hamas-Israeli conflict, open new humanitarian corridors, and push for peace talks. They said that violence by "settlers" in the West Bank (Judea and Samaria) is "totally unacceptable" and must be stopped.
Borrel arrived today and will visit a kibbutz that was attacked on Oct. 7 and sustained deaths and abductions. He will also meet with the Israeli foreign minister, the UN special coordinator, and families of hostages. He then foes to Ramallah to meet with Palestinian president Mahmoud Abbas, then junket to Bahrain, Saudi Arabia, and Jordan to talk with national leaders, as well as representatives of Kuwait and Iraq meeting in Bahrain separately.
Von der Leyen will not return to Israel, where she was last week, but will visit Egypt and Jordan. The Guardian reported that EU and regional leaders are "working in concert to bring a joint message of  'a vision beyond death and destruction' to help secure a roadmap for Gaza postwar." 
Israel has been reluctant to identify what role it will play in Gaza once hostilities end, as are Muslim countries. 
Israel and the EU appear to have similar plans:
* No place for Hamas.
* No forced displacement of Gazans.
* No long-term security presence of Israel in Gaza.
* One Palestinian authority for the West Bank and Gaza.
* An active role for Europe.
On Nov. 13, Borrell said the EU had "delegated" responsibility for peace in the Middle East to the US, but Europe should assert leadership in peace talks in the region. According to The Guardian, "Insiders say part of the postwar vision is the EU getting involved in institution-building in Palestine, building of infrastructure, and 'not just throwing money' at the region."
On Sept. 18, meetings led by the EU, Egypt, and Jordan, and attended by 60 delegations at the UN General Assembly for a relaunched peace initiative is still alive, according to insiders cited by The Guardian. The EU is going ahead with a meeting of Mediterranean countries on Nov. 27 in Barcelona. It consulted with Jordan and other Arab countries and decided to go ahead. 
7:17 am
The UN's human rights chief Volker Turk said today that disease and hunger in Gaza are inevitable, weeks after the start of the Hamas-Israel war. Following a visit to the Middle East, Turk said in Geneva: "Massive outbreaks of infectious disease, and hunger, seem inevitable."
Israeli police said today that they had shot and "neutralised" a suspect in a shooting attack at the Tunnels checkpoint between Jerusalem and the occupied West Bank city of Bethlehem, adding that large forces were deployed to the scene. Emergency medical technicians went to the scene to treat five wounded people, including one in critical condition, Reuters reports.
Thai Muslim politicians have received assurances from Hamas that all of the Thai hostages will be among those released if mediators succeed in brokering a truce in Gaza. Hamas took approximately 240 hostageson Oct. 7. Thailand's foreign ministry says 25 Thais were among those abducted, and 39 were among those killed that day. 30,000+ Thais were working in agriculture in Israel, according to the Thai government, and more than 7,200 have been repatriated since the crisis erupted. Lepong Syed, the president of the Thai-Iran alumni association, told reporters in Bangkok: "Any ceasefire either three days or five days … Hamas will release hostages, including all Thais being held, which they promised. This could be in less than 10 days or in the next two to three days." Lepong is among several Thai Muslim politicians, headed by the parliamentary speaker, Wan Muhamad Noor Matha, who have reportedly been in contact with Hamas since October.
7:11 am
The Financial Times reported that Israeli President Isaac Herzog said Israel cannot leave a vacuum in Gaza. Israel will remain a strong force in Gaza for the near term to prevent the reemergence of Hamas. "If we pull back, then who will take over? We can't leave a vacuum. We have to think about what will be the mechanism; there are many ideas that are thrown in the air," Herzog told FT.  "But no one will want to turn this place, Gaza, into a terror base again", he added. Israeli PM Netanyahu told ABC last week that Israel will  "for an indefinite period" have security responsibility of the enclave once the war ends. The Biden administration, however, said Gazans should govern Gazans once the war against Hamas ends. 
7:05 am
Summary

The UN security council adopted a resolution calling for humanitarian pauses in the fighting in Gaza and the establishment of aid corridors to speed relief supplies to those in need. Russia, the UK and US abstained from the vote, which passed 12-0, the first global agreement since the conflict began last month. Israel dismissed the resolution as "detached from reality", while the the permanent observer of Palestine to the UN said the body should hold Israel accountable if it ignores it.
IDF finds weapons at Al-Shifa hospital
The Israel Defense Forces (IDF) withdrew from the Shifa hospital complex in Gaza city almost 24 hours after an overnight raid that it called a "precise and targeted operation" against Hamas. The IDF said it discovered military equipment including grenades, automatic weapons, ammunition and communications technology, confirming what it said was a Hamas command operations centre beneath the hospital. Hamas denied the claim, which it said was "nothing but a continuation of the lies and cheap propaganda, through which [Israel] is trying to give justification for its crime aimed at destroying the health sector in Gaza".
Muhammad Abu Salmiya, the director of the al-Shifa hospital, said water, electricity and medical oxygen supplies were completely cut off within the facility and he was unable to communicate with doctors. "We cannot reach the pharmacy to treat patients as the occupation shoots everyone who moves. The smell of death wafts everywhere," he told Al Jazeera.
Seven staff members at the Jordanian field hospital in Gaza were injured in what Jordan alleged was an Israeli airstrike on the emergency department. "Our field hospital staff rushed to the emergency section as they saw a number of Palestinians carrying wounded persons, and as our staff got to the emergency room, they got hit again," the foreign minister, Ayman Safadi, said, adding that "many other" Palestinians were killed or injured.
The health ministry in Gaza did not update the death toll for the fifth consecutive day on Wednesday, due to the collapse in communications and in hospital services in the territory, the UN humanitarian relief agency OCHA noted. As of 10 November the death toll was 11,078, of whom 4,506 were said to be children and 3,027 women. Another 27,490 Palestinians have reportedly been injured.
Eight senior politicians from Britain's opposition Labour party resigned or were fired for defying their leader Keir Starmer's demand that they not support a resolution in the UK parliament calling for a ceasefire in Gaza. Overall, 56 Labour MPs voted for an amendment to the king's speech brought by the Scottish National party, a major blow to the party leader's attempts to keep unity over the war.
US Navy shoots down Houthi drone
The US navy warship Thomas Hudner shot down a drone that emanated from Yemen in the Red Sea early on Wednesday. It was only the second time the US had brought down projectiles near its warships since the Israel-Hamas conflict began last month.
Israel's former deputy prime minister Gideon Sa'ar told the UK publication Jewish News that his country would agree to a temporary ceasefire in Gaza to facilitate the release of hostages held by Hamas. "It will be achieved. We will see a temporary ceasefire," he said. His words contradict those of Israel's prime minister, Benjamin Netanyahu, who has frequently and vociferously ruled out a ceasefire.
Gaza's two main telecommunications companies warned of a "complete telecom blackout in the coming hours" in the Gaza Strip. "Main data centres and switches are gradually shutting down due to fuel depletion," the companies said in a joint statement.
The UN children's agency says its top official visited children and their families in the Nasser hospital in Khan Younis, in the south of the territory. "What I saw and heard was devastating. They have endured repeated bombardment, loss and displacement," Unicef's executive director, Catherine Russell, said in a statement. "Inside the strip, there is nowhere safe for Gaza's 1 million children to turn."
UNWRA near 'collapse'
Philippe Lazzarini, the commissioner general of the UN agency for Palestinian refugees, UNWRA, has said: "Our entire operation is now on the verge of collapse," and that "by the end of today, around 70% of the population in Gaza won't have access to clean water".
Thomas White, the director of UNRWA in Gaza, has said water pumps and sewage treatment in the south of the Gaza Strip have stopped due to lack of fuel.
Egypt's state-run al-Qahera television station reported on Wednesday that the first fuel truck to enter the Gaza Strip since the war started on 7 October had crossed the Egyptian gate of the Rafah crossing. It was reported to be carrying 24,000 litres. "This is not enough for anything – not for hospitals, not even for aid deliveries," an international source familiar with the operation told Reuters, speaking on condition of anonymity.
Israel's opposition leader, Yair Lapid, called on [Israeli PM] Benjamin Netanyahu to resign, saying: "We can't run an extended [military] operation with a prime minister we do not have faith in." In an interview with Israel's Channel 12, Lapid did not call for an election but said the ruling Likud party should replace Netanyahu with someone from within its ranks.
Qatari mediators were on Wednesday seeking to negotiate a deal between Hamas and Israel that would include the release of about 50 civilian hostages from Gaza in exchange for a three-day ceasefire, an official briefed on the negotiations told Reuters. The deal would also involve Israel releasing some Palestinian women and children from Israeli jails and increase the amount of humanitarian aid allowed into Gaza. Hamas has to date released four of the estimated 240 hostages seized from inside Israel's borders on 7 October.
6:57 am
South Africa's ruling African National Congress (ANC) party said today that is supports a parliamentary motion calling for the Israeli embassy in South Africa to be closed. The Economic Freedom Fighters (EFF) opposition party will propose the motion later on Nov. 16, which also would suspend all diplomatic relations with Israel in solidarity with Palestine. Support for Palestine dates to the time of President Nelson Mandela, whose ANC party likened Palestinian's plight with its own before the end of apartheid in 1994. Israel rejects the comparison. In a statement, the ANC said: "The African National Congress will agree to a parliamentary motion which calls upon the government to close the Israel embassy in South Africa and suspend all diplomatic relations with Israel until Israel agrees to a ceasefire."
The Israeli embassy did not immediately respond to a request for comment on the ANC's remarks and the parliamentary debate. South Africa recalled its diplomats earlier this month.
The IAF dropped leaflets today in southern Gaza in the eastern areas of Khan Younis, urging Gazans to evacuate to shelters for their own safety. The Guardian reported that this suggested "imminent military operations in the area." Similar leaflets were dropped two weeks ago, followed by barrages from Israeli tanks. Tens of thousands of Gazans displaced from the north are sheltering in Khan Younis, causing severe overcrowding amid shortages of food and water. Naming the neighbourhoods of Khuzaa, Abassan, Bani Suhaila and al-Qarara, the leaflets said: "For your safety, you need to evacuate your places of residence immediately and head to known shelters. Anyone near terrorists or their facilities puts their life at risk, and every house used by terrorists will be targeted."
6:38 am
A 53-year-old man rammed a barricade near the Israeli embassy in Tokyo. He was taken into custody, and the incident is under investigation by police. The Israeli embassy declined comment.
President Biden defended his refusal to call for a ceasefire in Gaza, saying that Hamas is a continuing threat to Israel and that Israeli forces seek to avoid civilian casualties. In San Francisco to meet with Chinese president Xi Jinping, Biden told the media on the evening of Nov. 15 that Hamas had promised to continue its attacks on Israel. Biden said the Israel has switched to targeted ground operations, following the reported death of 11,000 Gazans,instead of aerial bombing. He said: "It is not carpet bombing. This is a different thing. They're going through these tunnels, they're going into the hospital. They're also bringing in incubators or bringing in other means to help people in the hospital, and they've given, I'm told, the doctors and nurses and personnel the opportunity to get out of harm's way. So this is a different story than I believe it was occurring before, the indiscriminate bombing."
Biden added: "The IDF … acknowledge they have an obligation to use as much caution as they can in going after their targets. It's not like they're rushing to the hospital knocking on doors, you know, pulling people aside and shooting people indiscriminately." Biden said, "Hamas has already said publicly that they plan on attacking Israel again like they did before, cutting babies' heads off, burning women and children alive," he said. "So the idea that they're going to just stop and not do anything is not realistic."
Wall Street analyst Kurush Mistry was fired by Freepoint Commodities following outrage in reaction to a viral video in which he told a Jewish man "go back to your country" whilst covering posters bearing the photos and names of hostages held by Hamas with signs accusing Israel of "genocide" and being an "apartheid state." Freepoint Commodities confirmed that Mistry "is no longer associated with" it that "does not tolerate discrimination and hate speech directed against any group." The woman with him — who called Israelis "rapists" — was his partner, Shailja Gupta, reports said.
Israeli fighter jets struck the Gaza home of Hamas leader Ismail Haniyeh, according to the IDF. Haniyeh has lived in Qatar for several years and has traveled freely in the Muslim world. The IDF said his house was "used as terrorist infrastructure and often served as a meeting point for Hamas's senior leaders". Israeli  troops also "located and destroyed a Hamas naval forces weapons cache, containing diving gear, explosive devices and weapons," the IDF said. The IDF "struck terrorists and located weapons including explosive belts, explosive barrels, RPGS, anti-tank missiles, comms equipment and intelligence documents". The IDF flattened the Gaza parliament on Nov. 15.
November 15, 2023
Topic tags:
Swords of Iron Israel Hamas United States